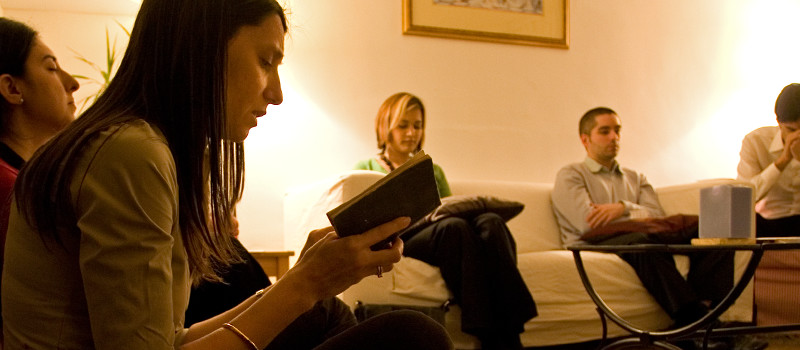 "…true faith is no mere acknowledgement of the unity of God,
but rather the living of a life that will manifest all the perfections and virtues…" –'Abdu'l-Bahá
Articles and Resources
A selection of readings, essays, and resource materials on the subject of devotion.
From the Writings and Talks of 'Abdu'l-Bahá
From 

Paris Talks
In this address given in London in January, 1913, 'Abdu'l-Bahá reflects on the faculty of meditation, "the key for opening the doors of mysteries" through which human beings commune with their own spirits and make great discoveries.
Prayers
A Selection of Bahá'í Prayers
A small selection of the thousands of prayers revealed by Bahá'u'lláh, the Báb, and 'Abdu'l-Bahá.
The Obligatory Prayers
Bahá'u'lláh invested a few prayers with special power. These include three obligatory prayers revealed by Him. Bahá'ís recite one of these each day: either a short prayer of a few brief lines, which is said between noon and sunset; a medium obligatory prayer of several verses, which is recited in the morning, at noon, and in the evening; or a long prayer, which is recited once in twenty-four hours.
Essays
The Concept of Spirituality
In this article, first published in 1982, William Hatcher explores the eternal process of individual and collective spiritual growth.
Further Reading
Bibliography of Recommended Reading
A list of further reading on this subject is available here.
-Content courtesy of Bahai.org